Job Order Contracting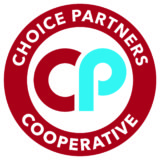 Construction Masters of Houston works in tandem with The Procurement Division of the Harris County Department of Education. Together, we have established a contract for use by government agencies and eligible organizations participating in HCDE's cooperative purchasing operation known as Choice Facility Partners.
A Job Order Contracting System is based on a competitively bid indefinite delivery-indefinite quantity (IDIQ) contract between a facility owner and a construction contractor. The contract has a unit-price book (UPB) that establishes a unit price to be paid for each of a multitude of construction line items.